| | |
| --- | --- |
| EN 1092-1 TYPE 12 SLIP ON BOSSED FLANGE | |
| PN16, PN25, PN40 | |

Flange Dimensions & Approximate Masses


EN 1092-1 TYPE 12 PN16 SLIP ON BOSSED FLANGE
DN
D
C2
H1
R
N2
B1
d1
f1
K
L
No
Size
15
95
14
20
4
35
22
45
2
60
14
4
M12
20
105
14
24
4
45
27,5
58
2
65
14
4
M12
25
115
16
24
4
52
34,5
68
2
75
14
4
M12
32
140
16
26
6
60
43,5
78
2
85
14
4
M12
40
150
16
26
6
70
49,5
88
2
100
18
4
M16
50
165
18
28
6
84
61,5
102
2
110
18
4
M16
65
185
18
32
6
104
77,5
122
2
125
18
4
M16
80
200
20
34
8
118
90,5
138
2
145
18
8**
M16
100
220
20
40
8
140
116
158
2
160
18
8
M16
125
250
22
44
8
168
141,5
188
2
180
18
8
M16
150
285
22
44
10
195
170,5
212
2
210
18
8
M16
200
340
24
44
10
246
221,5
268
2
240
22
8
M20
250
405
26
46
12
298
276,5
320
2
295
22
12
M20
300
460
28
46
12
350
327,5
378
2
355
26
12
M24
350
520
30
57
12
400
359
438
2
410
26
12
M24
400
580
32
63
12
456
411,0
490
2
470
26
16
M24
450
640
40
68
12
502
462,0
550
2
525
30
16
M27
500
715
44
73
12
559
513,5
610
2
585
30
20
M27
600
840
54
83
12
658
616,5
725
2
650
33
20
M30
700
910
36
83
12
760
-
795
2
770
36
20
M33
800
1025
38
90
12
864
-
900
2
840
36
24
M33
900
1125
40
94
12
968
-
1000
2
950
39
24
M36
1000
1255
42
100
16
1072
-
1115
2
1050
39
28
M36
1200
1485
48
-
16
-
-
1330
2
1170
42
28
M39
1400
1685
52
-
16
-
-
1530
2
1390
48
32
M45
1600
1930
58
-
16
-
-
1750
2
1590
48
36
M45
EN 1092-1 TYPE 12 PN25 SLIP ON BOSSED FLANGE
DN
D
C2
H1
R
N2
B1
d1
f1
K
L
No
Size
10
90
14
20
4
30
18
40
2
mm
mm
-
mm
15
95
14
20
4
35
22
45
2
60
14
4
M12
20
105
14
24
4
45
27,5
58
2
65
14
4
M12
25
115
16
24
4
52
34,5
68
2
75
14
4
M12
32
140
16
26
6
60
43,5
78
2
85
14
4
M12
40
150
16
26
6
70
49,5
88
2
100
18
4
M16
50
165
20
34
6
84
61,5
102
2
110
18
4
M16
65
185
22
38
6
104
77,5
122
2
125
18
4
M16
80
200
24
40
8
118
90,5
138
2
145
18
8
M16
100
235
24
44
8
145
116
162
2
160
18
8
M16
125
270
26
48
10
170
141,5
188
2
190
22
8
M20
150
300
28
52
10
200
170,5
218
2
220
26
8
M24
200
360
30
52
10
256
221,5
278
2
250
26
8
M24
250
425
32
60
12
310
276,5
335
2
310
26
12
M24
300
485
34
67
12
364
327,5
395
2
370
30
12
M27
350
555
38
72
12
418
359,5
450
2
430
30
16
M27
400
620
40
78
12
472
411,0
505
2
490
33
16
M30
450
670
46
84
12
520
462,0
555
2
550
36
16
M33
500
730
48
90
12
580
513,5
615
2
600
36
20
M33
600
845
58
100
12
684
616,5
720
2
660
36
20
M33
700
960
46
-
12
-
-
820
2
770
39
20
M36
800
1085
50
-
12
-
-
930
2
875
42
24
M39
900
1185
54
-
12
-
-
1030
2
990
48
24
M45
1000
1320
58
-
16
-
-
1140
2
1090
48
28
M45
1200
1530
-
-
18
-
-
1350
2
1210
56
28
M52
1400
1755
-
-
18
-
-
1560
2
1420
56
32
M52
1600
1975
-
-
20
-
-
1780
2
1640
62
36
M56
EN 1092-1 TYPE 12 PN25 SLIP ON BOSSED FLANGE
DN
D
C2
H1
R
N2
B1
d1
f1
K
L
No
Size
10
90
14
20
4
30
18
40
2
mm
mm
-
mm
15
95
14
20
4
35
22
45
2
60
14
4
M12
20
105
14
24
4
45
27,5
58
2
65
14
4
M12
25
115
16
24
4
52
34,5
68
2
75
14
4
M12
32
140
16
26
6
60
43,5
78
2
85
14
4
M12
40
150
16
26
6
70
49,5
88
2
100
18
4
M16
50
165
20
34
6
84
61,5
102
2
110
18
4
M16
65
185
22
38
6
104
77,5
122
2
125
18
4
M16
80
200
24
40
8
118
90,5
138
2
145
18
8
M16
100
235
24
44
8
145
116
162
2
160
18
8
M16
125
270
26
48
10
170
141,5
188
2
190
22
8
M20
150
300
28
52
10
200
170,5
218
2
220
26
8
M24
200
375
34
52
10
260
221,5
285
2
250
26
8
M24
250
450
38
60
12
312
276,5
345
2
320
30
12
M27
300
515
42
67
12
380
327,5
410
2
385
33
12
M30
350
580
46
72
12
424
359,5
465
2
450
33
16
M30
400
660
50
78
12
478
411,0
535
2
510
36
16
M33
450
685
57
84
12
522
462,0
560
2
585
39
16
M36
500
755
57
90
12
576
513,5
615
2
610
39
20
M36
600
890
72
100
12
686
616,5
735
2
670
42
20
M39
Note: in BS EN 1092-1:2002   f1= 2 for all sizes.
In the latest versions of the relevant DIN standard. f1 varies as follow 
(DN =< 32 f1 = 1-2, DN 32->250(inc) f1= 1-3, DN 250->500(inc) f1= 1-4, Dn >500 f1= 1-5 ).

Production Capacity & Purchase Details
1.

Supply Flange Dimension DN15 - DN2000 (1/2" - 80"), Forged Flange.

2.
Material Carbon Steel: P235GH, P245GH, P250GH, RST37.2, C22.8, S235JR, ST37, ASTM A105
3.
Material Stainless Steel: ASTM A182 F304, F304L, F316, F316L, F321 etc.
4.
Flanges Anti Rust: Anti Rust Oil, Black Paint, Yellow Paint Coating, Hot Dipped Galvanized, Cold Galvanized etc.
5.
Monthly Output: 3000 tons per Month.
6.
Delivery Terms: CIF, CFR, FOB, EXW.
7.
Payment Terms: Wire Transfer (T/T), Irrevocable L/C at Sight etc.
8.
Minimum Order Quantity: 1Ton or 100Pcs.
9.
Quality Guarantee: EN10204 3.1 Certificate, Mill Certificate, Third Party Inspection, Free Replacement Service.
10.
Find More Requirements In Flanges Market.
EN1092-1/11 FLANGE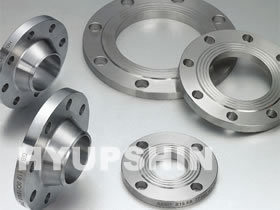 Search
EN 1092-1/11 Flange, DN15-DN2000,
Welding Neck Flange, WNRF Flange,
PN6, PN10, PN16, PN25, PN40, PN63, PN100
Hot Products

ANSI, ASME, ASA B 16.5 FLANGES
JIS B 2220 FLANGES
KS B 1503 FLANGES
DIN FLANGES
UNI FLANGES
EN 1092-1/01 PN6-PN40 FLANGES
BS 4504 FLANGES
BS 10 T/D, T/E, T/F FLANGES
GOST 12820-80 FLANGES
GOST 12821-80 FLANGES
SABS / SANS 1123 FLANGES
AS 2129 FLANGES, AS 4087 FLANGES
ISO 9624 FLANGES, ISO7005-1 FLANGES
NFE 29203 FLANGES, NS FLANGES
KS B 1522/1541/1543 ELBOWS
BS4504 PN16 SLIP ON FLANGE RF
ANSI B16.5 150# SLIP ON FLANGE RF
ANSI B16.5 CLASS 150 WNRF FLANGE
DIN2632, 2633, 2634 2635 WNRF
EN1092-1/11 PN6-PN40 FLANGE
SABS / SANS 1123 1000/3 FLANGES
Hot Flange's Exporting Leads